Atlantic Sea Cucumber at the 2021 SIAL China International Food and Beverage Exhibition – Canada Pavilion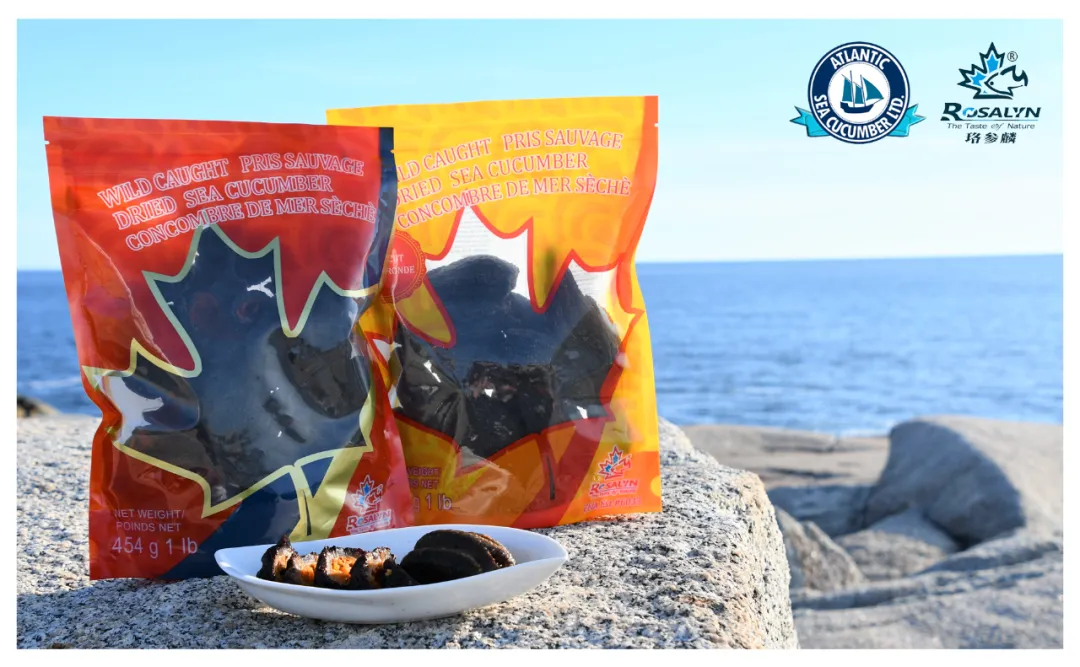 Atlantic Sea Cucumber Ltd. is a manufacturing company based in Nova Scotia in eastern Canada. At present, it is the only professional overseas participating factory in Canada that has passed the Safe Quality Food (SQF) of the global food industry safety and quality system.
The annual production capacity can reach 1 million pounds of dried sea cucumbers. The excellent geographical location surrounded by the Atlantic Ocean makes it possible to obtain fresh and high-quality sea cucumber raw materials. ASC adheres to the concept of zero additives, and uses a patented process to retain nutrients to the utmost extent, and delivers pure natural and pollution-free Atlantic sea cucumbers (Cucumaria Frondosa) to consumers' tables. ASC has a full set of import and export licenses and has filed a list of Canadian aquatic product manufacturers registered in China (registration number 6033).
The factory's own brand of Rosalyn® has been sold on the North American market (Costco membership-only supermarket) in 2018, and has achieved amazing sales growth on the Canadian market. It will be from August 2019 to March 2020. During the month, it stood out among the many merchandise sales of American openers and was the second best-selling product after gasoline. The Rosalyn® brand has also opened flagship stores on JD.com and Tmall in the Chinese market.
Main products and cooperation intention:
Supplier of large supermarkets, high-end food ingredients distribution platform, cross-border e-commerce.